Sonic Assault 1
Illustration for a range of prints.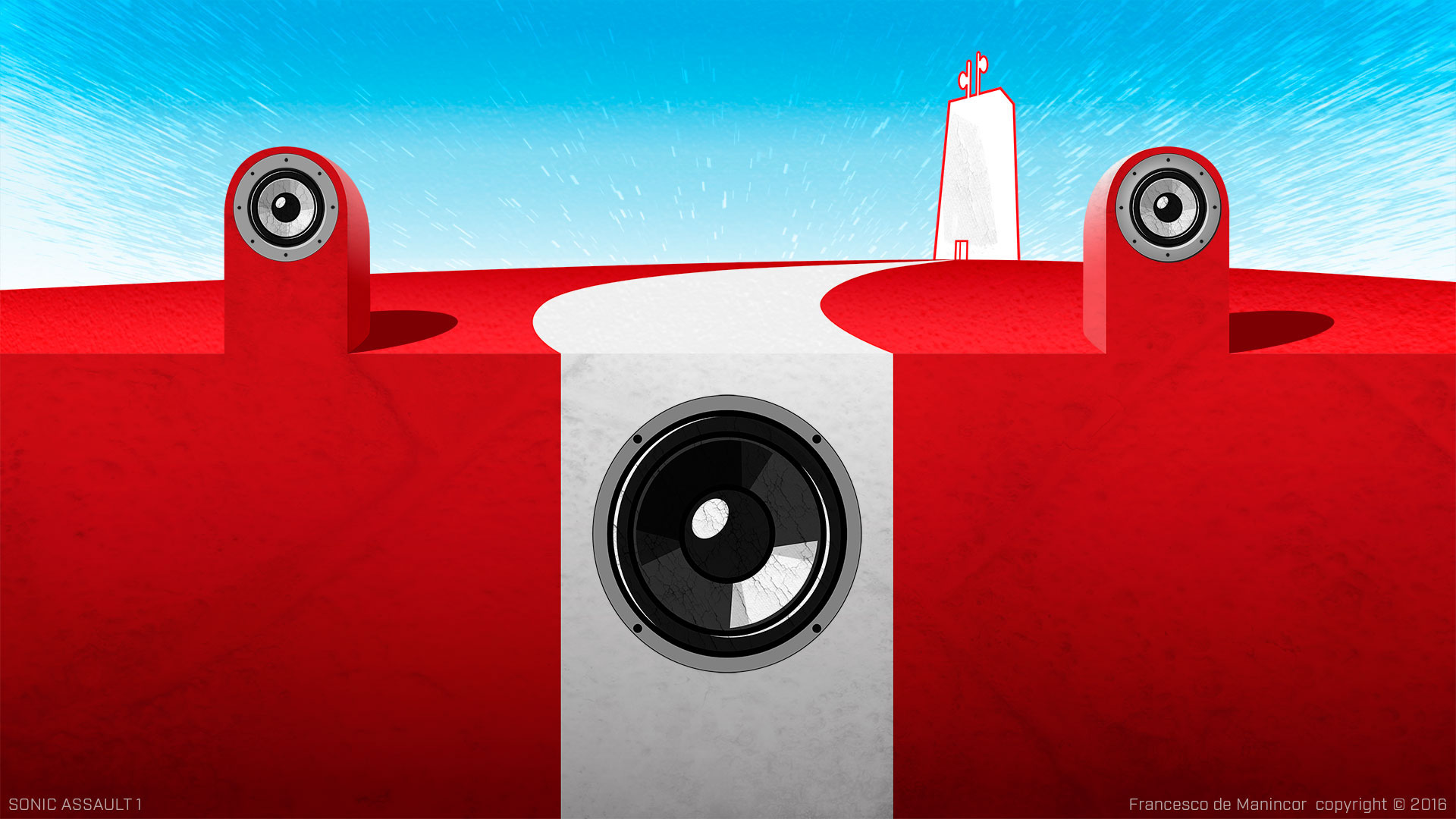 Illustration revisited and "aged", originally part of a range of prints that I designed and sold between 2008 and 2012. For these illustrations I was exploring the look of the rarefied worlds that I create for some of my characters.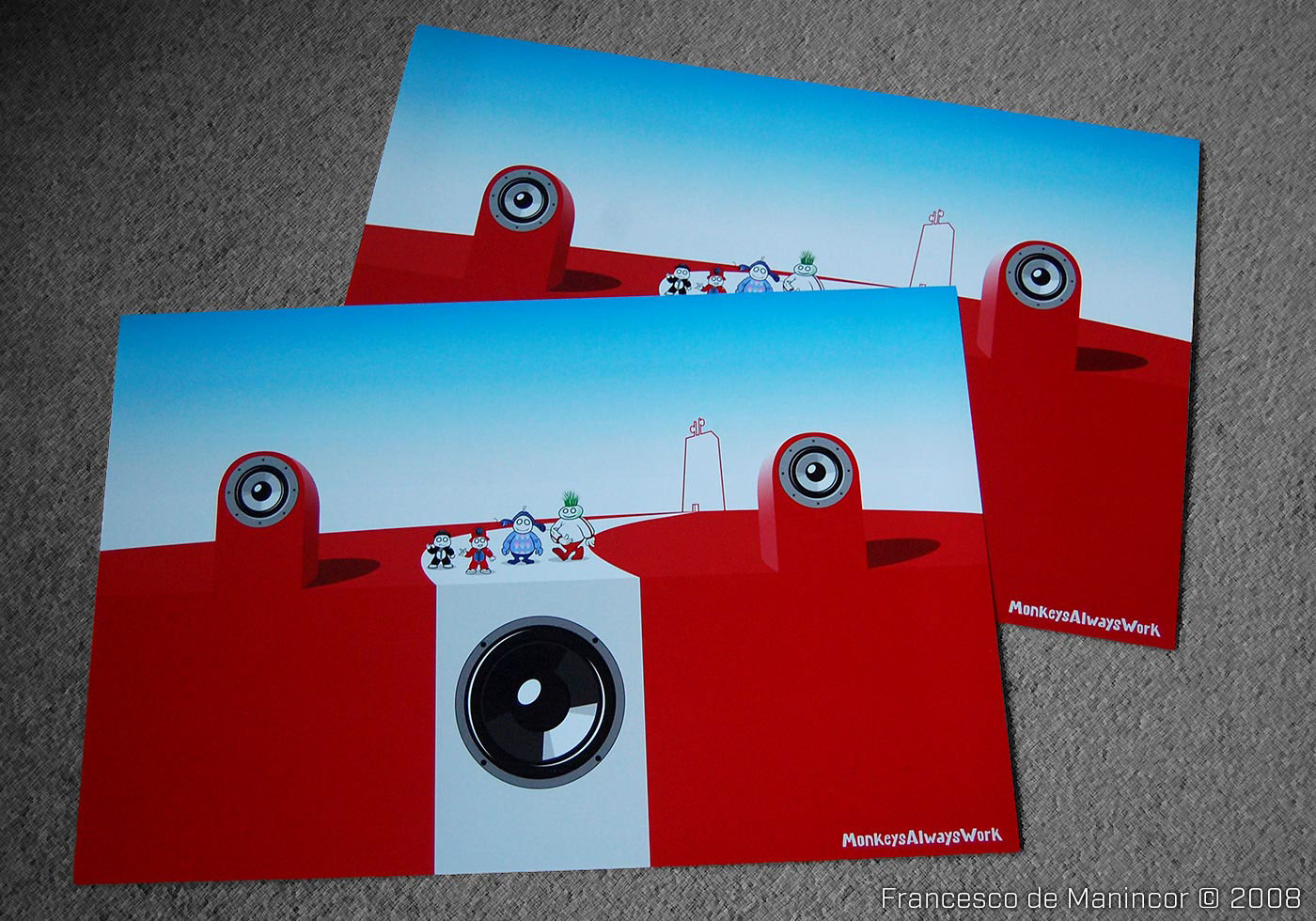 With these sonic landscapes I found that I have a penchant for wide open spaces, colourful but stylised and minimalistic in look. Low-density architecture. And music is always centre-stage.